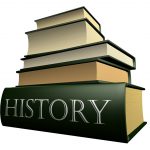 Many interesting books have been written about Lakeside, California.
Here is a complete list of books we have for sale in our Bookstore.
John H. Gay and the Lakeside Inn
Short Stories of San Diego and Other Musings by Regis Rosner
History of Lakeside Schools 1879-2011
Lakeside Dairies 1886-2011
Legends of Lakeside
Images of Lakeside by Richard S. White
This Was Yesterday 1870-1930 by Julia Flinn de Frate
San Diego Motorsports 100 Racing Years by Johnny McDonald
History In the Headlines by Del Hood
East of San Diego by Gary E. Mitrovich
Thirst for Independence by Dan Walker
Warbird Watcher's Guide to the Southern California Skies by Steve Smith
Fire, Chapparal, and Survival in Southern California by Richard W. Halsey
Click here to download and print the Book Order Form.
Please fill out the form, and calculate shipping
1 Book = $3 shipping fee
2 Books = $4 shipping fee
3 or more books = $5 fee
Please make your check payable to the Lakeside Historical Society and mail to:
Lakeside Historical Society – Attn. Store Manager
9906 Maine Avenue
Lakeside, CA 92040