Wellington & Maud Hoover
Wellington was born May 13, 1883 and was ten year old when the family arrived in Lakeside from Nebraska. He attended school at the Lakeview School.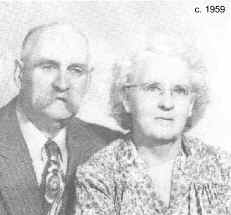 Elizabeth Maud Young was born February 10, 1889 in Canada and moved to Lakeside in 1902 to a house in Los Coches valley which is still standing today [1986]. Her parents were James and Mary Young. She attended Lakeview School in the 4th through the 8th grades.
Wellington and Maud were married in 1908. He was a jack of all trades. In his early years he mined silica quartz from his own claim at La Cresta and was the contractor for mining ore and rock. He hauled with horses and wagons and later with trucks. He was a road grader, building the first road into Cardiff. Years later, his son, Albert, working for the San Diego Road Department, oiled the first road in Cardiff. 'Wellie,' as he was known, also did farming on the side; had cattle; was a mechanic and a carpenter.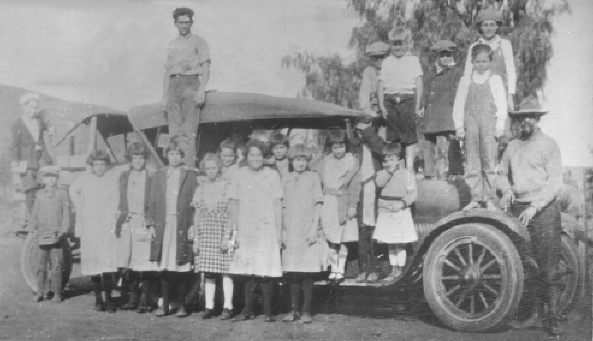 When Lakeside School unified in 1922 and the school at Lakeview, which was built in 1892, was no longer used, Wellie moved from Dehesa and bought the building and surrounding acreage. He did extensive remodeling to turn it into a home. He built the fireplace in the living room and the fountain in front from the silica quartz at La Cresta.
Fourteen children were born to this union, ten of them were still living in 1986.