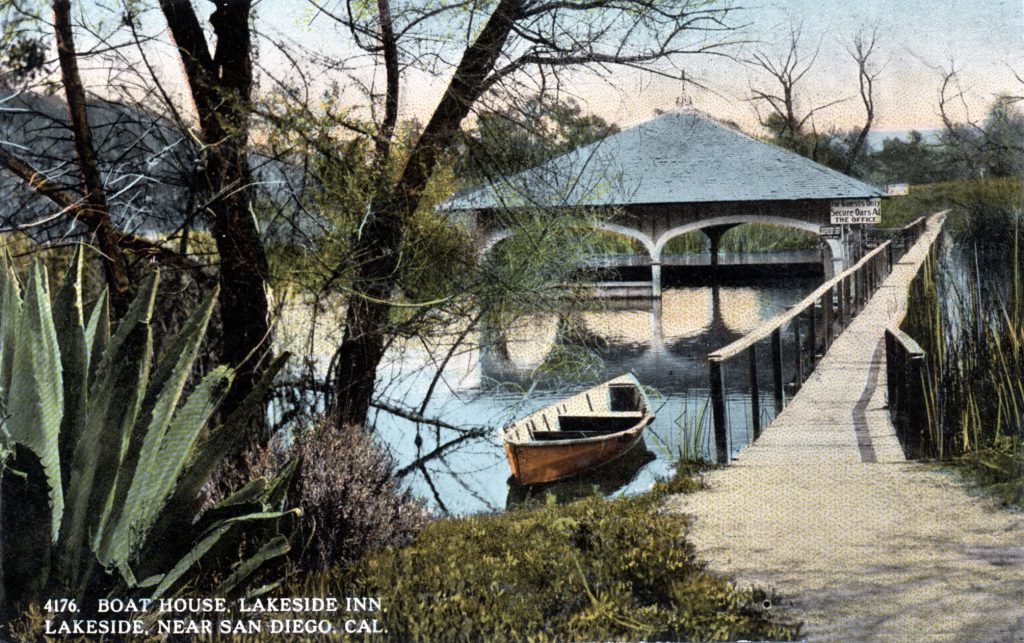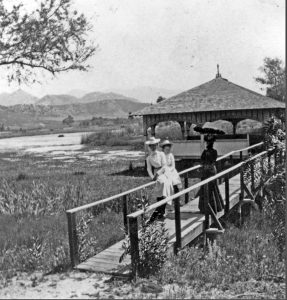 The Boathouse was built in 1887, at the same time and in conjunction with the long-gone Lakeside Inn. It dates back to the very beginnings of the town, created as a lure to get people to visit Lakeside and, perhaps, even buy and settle here. From the back of the hotel, guests of the Inn could wander down a landscaped trail, through a wooden turn-style, and onto a foot bridge to the structure.
Originally constructed over the water, people could "secure a paddle at the office" of the hotel, a privilege reserved for guests only, and take a boat out onto the lake. Back then, Lindo Lake was fed by perennial creeks that keep the water level surprisingly high, especially during the winter and spring. Hotel guests could fish, hunt ducks, or just take a slow turn around the calm lake and enjoy the quiet and solitude.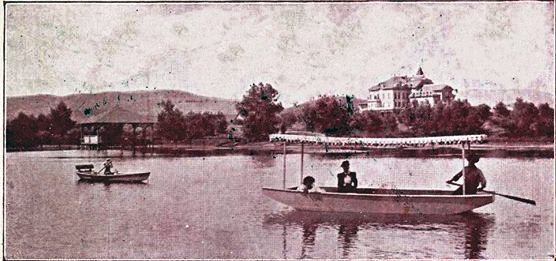 The design is Romanesque Revival, a rare type of architecture when it was built. Today, it may be the only such design in the state of California.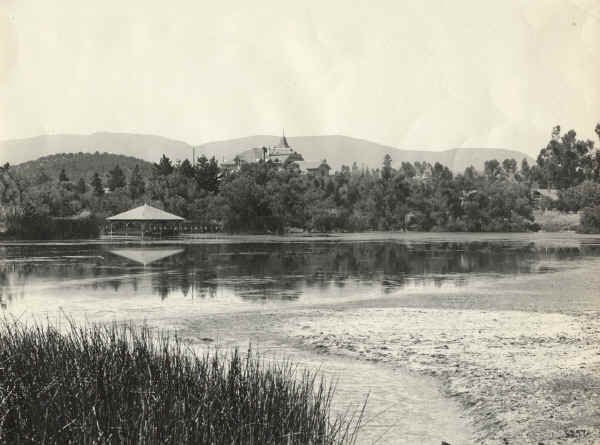 Today, the boathouse sits on land in the center of Lindo Lake Park. It sports a paint scheme that approximates the original colors. One of the oldest structures still standing in Lakeside, it is a jewel in the park and a symbol of the town's historic birth.