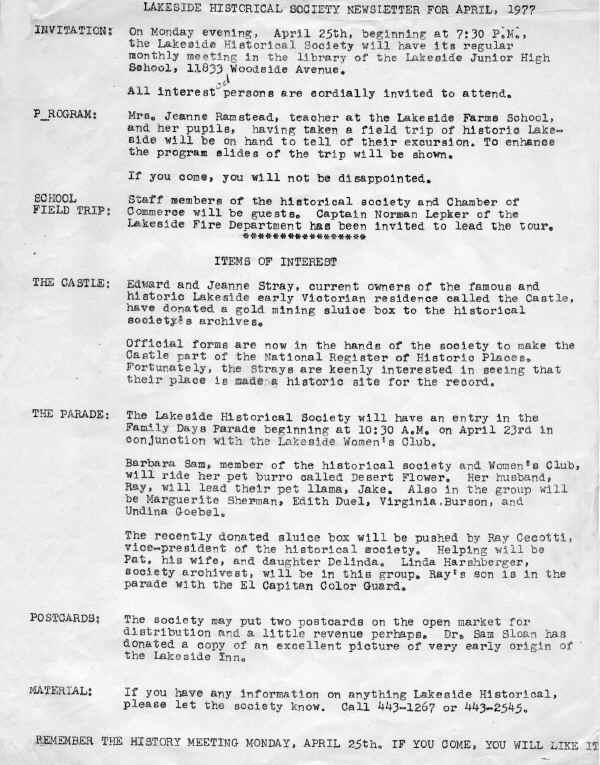 The newsletter from 1977 April was short, one page and typed on a typewriter. Today the newsletter is a few pages long and created on a computer. We have advanced since them.
What memories do you have of those days? Did you attend any of the events in Lakeside, CA? Share your memories with us.
The history of Lakeside, CA has been printed in various books, stories, shorts, and pictures. To take a quick look visit the store at the LHS building, stop in at the museum. And browse the FB page for the Society.
To get a copy of this newsletter, historic pics, or other newsletters please reach out to the LHS. Join the club…