Lakeside Historical Society Newsletter Vol. XXXVIII; No. 5 MAY 2018
The Lakeside Inn and rumors.
The first printing of the LHS book "John H. Gay and the Lakeside Inn" has sold out! A second printing was ordered and books should be at the Gift Shop soon.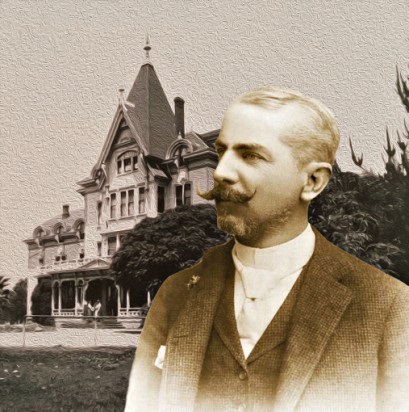 One of the reasons Barbara Hogue wrote the book was to set the historical record straight. For many years, the official story of the demise of the late great Inn had a sinister slant: John Gay was so angry with the citizens of Lake-side that he put in his will to have the hotel torn down and scraped from existence. A variation of the story painted Mrs. Gay as the villain. Yet another version had the Inn burning down. Even the Legends of Lakeside, the seminal history tome of the Lakeside Historical Society, mentioned this as a possibility.
Barbara found Gay's actual Will and guess what? There was no such stipulation! Yes, the citizens of Lakeside had sued Gay AND the County of San Diego over the question of who owned Lindo Lake, but that suit was settled years after Gay had died. In fact, though the Inn had been willed to Jeanette Gay, she sold the property months before the lawsuit was settled and the Inn was dismantled.
So Barbara set the record straight in her book and someone was listening. When the East County Californian weekly newspaper published its "Best of East County 2017" list recently, it carried a few notes about the cities and communities it serves. The Lakeside section mentioned several historical highlights – the Inn, the speedway, the rodeo – and a telling little sentence: "Contrary to popular belief, it (the Inn) did not burn down, nor was it demolished by order of the angry widow of the deceased owner."
For an author, there's nothing better than a little proof someone has read their work. Congratulations Barbara, for achieving your goal of dispelling a local myth through re-search and fact! Now we have to find out who started that old rumor…
To read more about the occurrences in May, download the newsletter. You will need to install a pdf reader like Adobe Reader. (this link will take you to the Adobe Website)
Related Images: